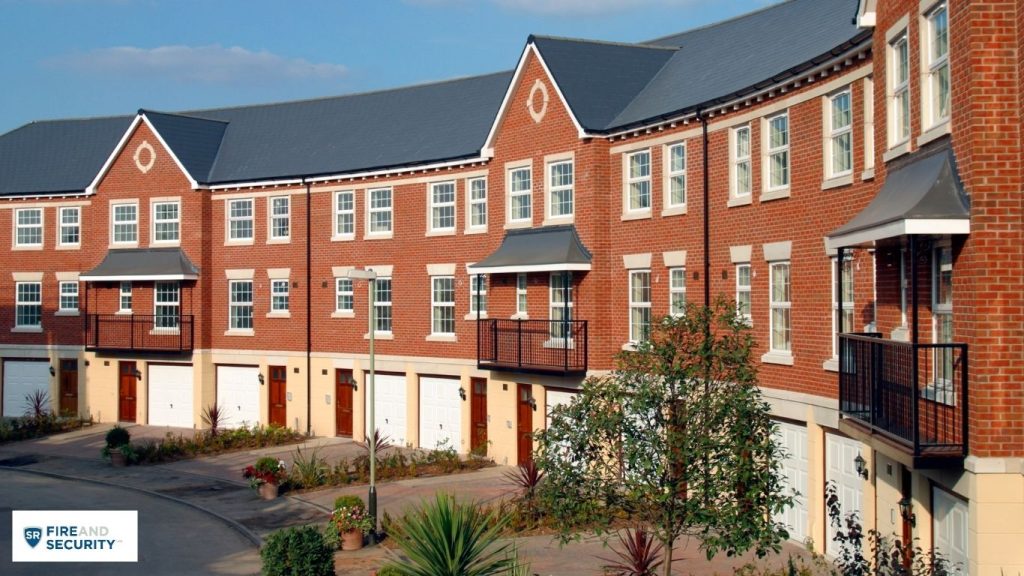 When it comes to fire and security alarm systems, property developers often seek a reliable "one-stop shop" solution. That's where SR Fire and Security comes in. As an ideal partnership for property development companies, we offer a comprehensive range of services, from no-obligation site visits to competitive pricing, covering all aspects of fire and security. With our commitment to safety and expertise in the field, we ensure that your property remains safe and protected at all times.
Ensuring Round-the-Clock Security:
At SR Fire and Security, we understand the significance of a robust security system. That's why we offer premium remote monitored systems, which guarantee continuous protection for your property. Our Alarm Receiving Centre (ARC) diligently monitors your system 24/7, promptly alerting the appropriate authorities once an alarm is triggered. We take pride in providing a rapid response to meet the high demands of our residential and commercial customers. Additionally, we offer a diverse range of alarm systems tailored to the specific needs of each individual development.
Fast, Effective, and Aesthetic Solutions:
We take pride in our efficiency and professionalism. Our skilled team delivers fast and effective installations, supplying systems that are not only functional but also aesthetically pleasing. Our commitment to neat, modern, and attractive designs ensures that our systems seamlessly integrate into any development, enhancing both safety and visual appeal.
Why Choose SR Fire and Security?
Compliance and Reliability: Fire alarm systems are crucial for homes and businesses. We supply and install complex and standalone fire detection systems, ensuring compliance with all current British standards and codes of practice (BS5839:1 2017 and BS5839-6 2019). You can trust us to keep your commercial and domestic properties fully compliant and secure.
Free, No-Obligation Site Visits: We believe in providing personalised service to our clients. Our team offers free site visits, enabling us to understand your unique requirements and provide tailored solutions.
Competitive Pricing: We strive to offer competitive pricing without compromising on quality. Our aim is to provide cost-effective solutions that meet your budgetary needs.
Maintenance Packages: To ensure the longevity and optimal performance of your fire alarm systems, we offer comprehensive maintenance packages. Our scheduled maintenance services help prevent potential issues and keep your systems in top condition.
Local, Northern Irish Company: As a local company, we are deeply rooted in the Northern Irish community. We take pride in serving our local clients and contributing to the safety and security of our region.
Qualified Employees: At SR Fire and Security, we prioritise professionalism and expertise. Our employees possess the necessary qualifications to deliver exceptional service.
Customer-Centric Approach: We value our customers and strive to adapt our services to meet their specific needs. Our friendly and approachable team ensures a seamless and enjoyable experience throughout the entire process.
When it comes to fire and security alarm systems, SR Fire and Security stands out as the ideal partner for property developers. With our dedication to safety, compliance, and reliable solutions, we provide a comprehensive range of services tailored to meet your individual needs. From free site visits and competitive pricing to maintenance packages and a friendly approach, we are committed to delivering excellence. Contact us today for a no-obligation site check or a chat with our team. Trust SR Fire and Security to enhance your property's safety and security.